Guyana Becomes Oil Producer
|
Monday, December 23, 2019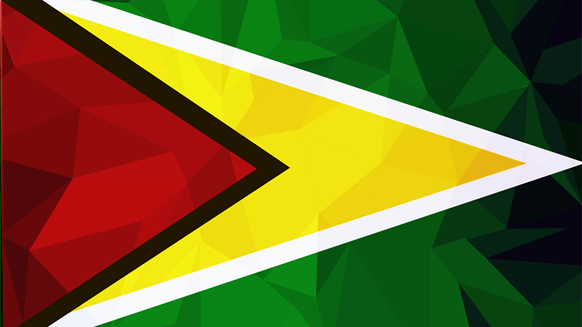 Exxon Mobil Corp. and partners Hess Corp. and CNOOC Limited reported that the Liza field in the Stabroek Block offshore Guyana has achieved first oil.
Exxon Mobil Corp. and partners Hess Corp. and CNOOC Limited reported over the weekend that the Liza field in the Stabroek Block offshore Guyana has achieved first oil.
The production start-up occurred less than five years after the first discovery of hydrocarbons and heralds Guyana's emergence as a significant oil-producing country. According to operator ExxonMobil, oil output from the first phase of the Liza field should ramp up to 120,000 barrels per day (bpd) in the coming months and the first cargo should be sold within several weeks.
"This historic milestone to start oil production safely and on schedule demonstrates ExxonMobil's commitment to quality and leadership in project execution," ExxonMobil Chairman and CEO Darren Woods said in a written statement late Friday. "We are proud of our work with the Guyanese people and government to realize our shared long-term vision of responsible resource development that maximizes benefits for all."
ExxonMobil stated the Stabroek Block is currently estimated to hold a recoverable resource exceeding 6 billion oil equivalent barrels. The supermajor's Esso Exploration and Production Guyana Limited operates the block and owns a 45-percent interest in it. Hess Guyana Exploration Ltd. and CNOOC Nexen Petroleum Guyana Limited own 30-percent and 25-percent stakes, respectively.
Hess noted the Liza Phase 1 development uses the Liza Destiny77彩票注册官网 floating, production, storage and offloading (FPSO) vessel. The FPSO, moored approximately 120 miles (193 kilometers) offshore supports 17 wells via four undersea drill centers, the firm added.
77彩票注册官网"We are proud to be a partner in the development of this world-class resource and look forward to continuing to work with the Government of Guyana and the Guyanese people to realize the remarkable potential of the Stabroek Block," remarked Hess CEO John Hess.
The widely anticipated Liza production start-up marks the second major development for CNOOC in the Americas within the past week. On Dec. 18, CNOOC International's proposed Flemish Pass Exploration Drilling Project offshore eastern Canada cleared a significant regulatory milestone.
"We are very pleased with the commencement of production ahead of schedule," Xu Keqiang, CNOOC's CEO and president, commented in reference to Liza achieving first oil. "The Stabroek block continues to achieve unparalleled success, which will be a key driver of our production growth."
According to ExxonMobil, at least five FPSOs will be producing more than 750,000 bpd from Stabroek by 2025. The second FPSO, Liza Unity, is under construction and will be capable of producing up to 220,000 bpd in the Liza Phase 2 development, the company noted. It also stated that front-end engineering design is underway for a potential third FPSO – the Prosperity – to develop the Payara field pending government and regulatory approvals.
"We are proud of FPSO Liza Destiny reaching first oil for our client and the people of Guyana," Bruno Chabas, CEO of FPSO owner SBM Offshore, said in a written statement Monday. "Our teams have done an excellent job by completing the project well in line with our client's schedule."
SBM converted the Liza Destiny – originally a very large crude carrier – into an FPSO at the Keppel shipyard in Singapore. The vessel reached Guyana four months ago.
77彩票注册官网"The delivery time from the engineering study phase until first oil, three years, is impressive and a clear testimony of our capabilities and industry-leading experience," concluded Chabas. "We are looking forward to further generating value for our client ExxonMobil and in particular with respect to making a contribution towards Guyana becoming a significant oil-producing country."
To contact the author, email mveazey@rigzone.com.
Generated by readers, the comments included herein do not reflect the views and opinions of Rigzone. All comments are subject to editorial review. Off-topic, inappropriate or insulting comments will be removed.